Fed-BioMed v4.1 new release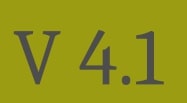 Fed-BioMed v4.1 is now available. Here are some key new features:
Introducing Scaffold Aggregation method for PyTorch, focused to cope with the client drift issue, useful when dealing with heterogenous datasets
Adding num_updates as a new training_args Argument: num_updates allows you to iterate your model over a specific number of updates, regardless of the size of data accross each Node. It is an alternative to number of epochs epochs
Adding more integration tests / introducing nightly tests in order to improve code quality
improving Researcher log message, by introducing Round number
Bug fixes (FedProx Aggregation method, percentage completion logged when using Opacus, and other minor fixes)
More details about the new features can be found in the Fed-BioMed CHANGELOG.